News From Corproate Events UK
A Back bar with a difference for our LED Bar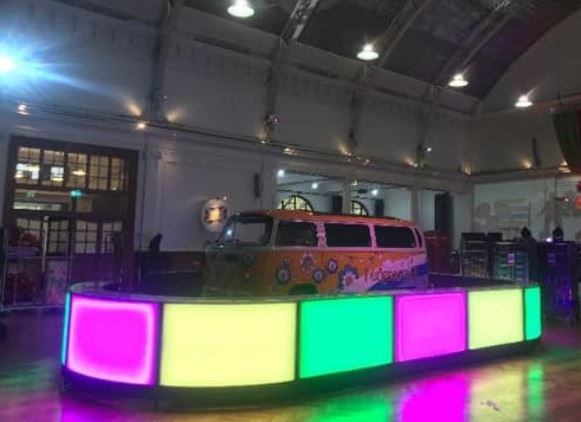 LED Bar Hire
Just Another day in the life of Paul Donnelly Event Services Limited From a Pool to a Dancefloor.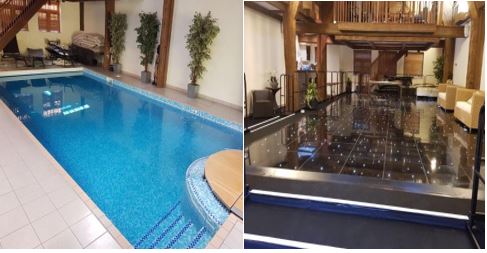 Dance Floor
With demand ever increasing for the bigger and better, so far this year we have added many new and exciting items to both our dry hire and our production stock just a few of those are listed below:

24ft Black Circular dance floor

24ft White Circular dance floor

These floors are the first of their kind available to the UK market, we had these floors custom made by our flooring manufacturer to be of the same solid construction you expect from any of our floors. These two floors can even be combined to create a black & white circular floor!

Hybrid intelligent moving head Lighting

We have added over 30 heads to our lighting stock for 2017 also with some available in white to complete a theme perfect for weddings.

Custom Food stations & Bars

Bespoke Furniture

We have been working very closely with our clients to give them exactly what they need for their event. From this we have manufactured our own custom event furniture, bars and food stations. These can be completely customised to fit in with the colour scheme of your event or even bespoke made to fit into a space exactly.

Wireless Mics & In-ear monitoring

Working closely with the best bands on the event market we have made sure that they have the best systems available. For this we have taken delivery of the latest Shure computer controlled wireless microphone and in-ear monitoring systems.