Tiered Seating Hire
Corporate Events (UK) Ltd is proud to supply the very best in tiered seating systems. We can supply a range of equipment for raising small and large groups of people for short term hire and long term rental in the UK and throughout the whole of Europe.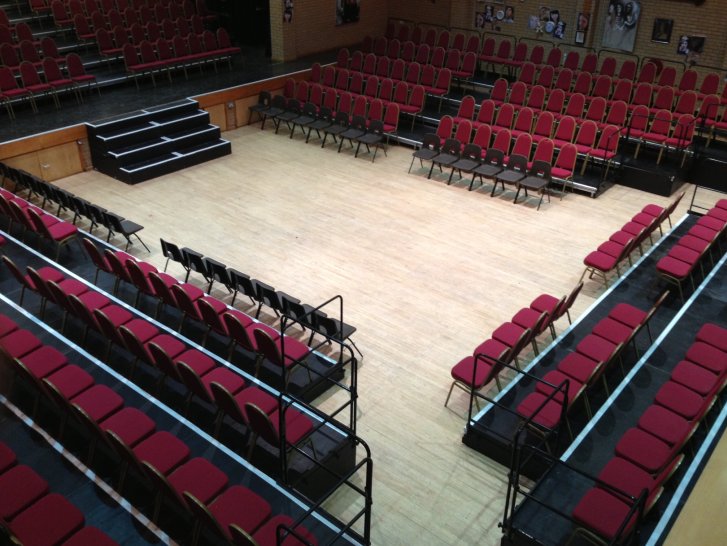 Tiered Seating Hire
Corporate Events UK Ltd can supply and fit various sizes and layouts of tiered seating systems to suit your specific requirements. We can build your traditional straight line system, a L shaped corner design, to a U shape and finally we can build completely around your performance area like a boxing ring or snooker competition layout would be.

If you would like your own shape designed for the tiered stage give our design team a call who will be happy to come up with a solution for your own requirements.

The tiered stage seating system climbs in 200mm climbs and can elevate to any height, each 2 x 1m section can fit 4 standard chairs as a guide line to work out roughly the size you require.

All of our Tiered Stage Hire systems come with hand rails, one metre wide walkways between the isles and rear fire escapes when we get over 1000mm high or as requested.

We can also supply a stage system to make raised areas for the disabled, such like a raised viewing area systems for indoor and outside use.

Corporate Events UK Ltd can supply a marquee style cover to fully enclose your seating area, or an open-ended marquee to view the stage or our inflatable arch for outside events.

We offer great discounts on tiered seating solutions and all our other products for schools, colleges and other government or council run venues currently at 25% With lots of new seating options and finishes we now offer various seating options here is a few, padded cushions and back rest, fold up chairs, ice chairs to a rustic effect great for barn dances and other outside events, contact us for details.

Corporate Events UK Ltd is also proud to be a distributor to sell tiered and other stage system solutions. Please call our staging sales team on 0845 644 9055 for further information and for a free quotation.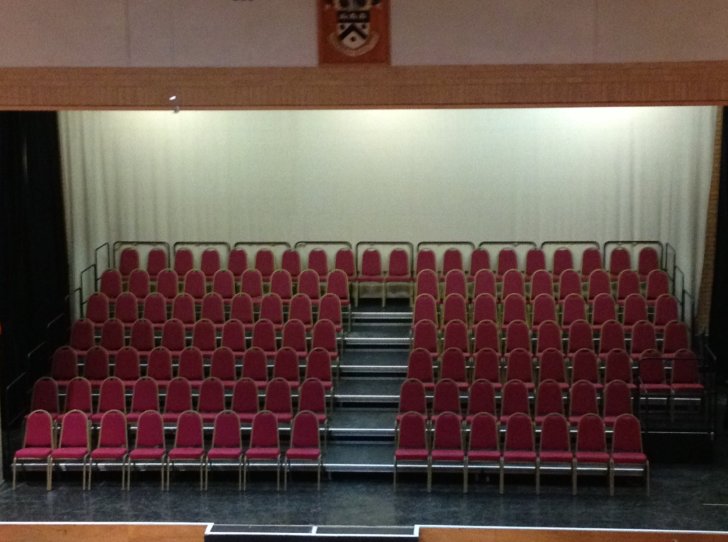 Tiered Seating
All of our tiered seating systems are top quality and maintained to assure safety. Our tiered seating can be delivered and professionally fitted anywhere in London, across England, Scotland, Wales, Northern Ireland and throughout the whole of Europe.

Please contact us with your requirements for a quote today
Tiered Seating Hire

Tiered Seating

Tiered Seating

Tiered Seating

Tiered Seating

Tiered Seating