Colour Changing LED Dance Floor Hire
Our new Pixel floor "Colour Commander" is booking out like crazy it is the all new singing and dancing floor that is leading the way that everybody now must have.

After a lot of thought we have changed our pixel floor to a new system the "Colour Commander" this floor is four times higher resolution than our original pixel floor it is also wireless which means it can be laid much quicker. We currently have over 2000 square foot in stock, always adding more so if you require larger just give us a call.
Basic features in good old plain English
The Largest PIXEL floor in the UK li>
Plays video images/files (not HD quality) li>
Replaces our current Night Fever/Retro floor li>
Limitless image and patterns can be programmed li>
Can write messages li>
Can produce a follow spot in different shapes like a love heart for a wedding or even your company logo li>
Can produce company logos and names li>
Only 28mm off the floor with standard edges li>
Comes with an Engineer to control it li>
NEW Pixel Bars, DJ Booths and Star-Cloths also in stock li>
Can run multiple effects and build layers li>
Can even run like a normal LED twinkling dance floor for even more WOW! Factor when it changes over li>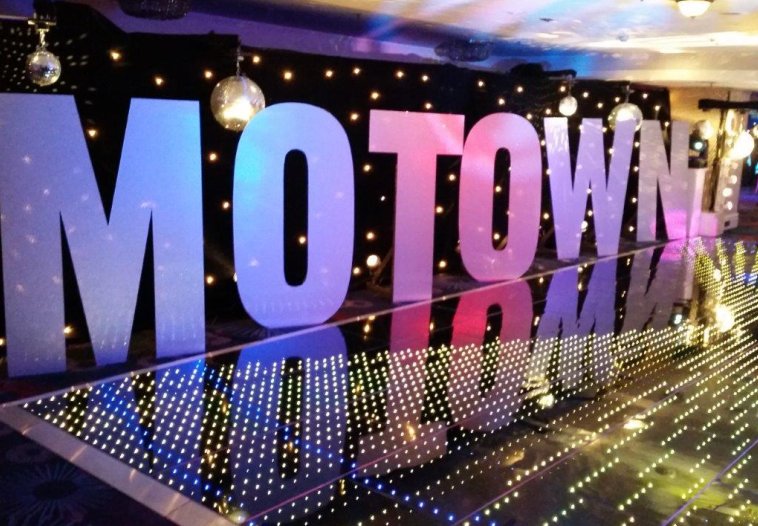 Colour Changing LED Dance Floor Hire
Dance floor features:
Full individual RGB Control of each pixel li>
Low voltage - safe! li>
Full video support. Import avi, mp4, JPEG etc li>
Simple assembly li>
Full dimming li>
Multiple effects simultaneously li>
Que and playback programmable Features li>
Strobe function li>
Control Options:
As standard for your piece of mind all our colour commander Bars, Star-Clothes and of course Dance Floors come with an operator to fully control and look after the floor for your event and create spectacular effects. li>
Standalone play back if you really do not want an engineer on site. From the Colour Command Centre. li>
DMX Control is now here. li>
The Colour Commander range of products add an amazing ultra-modern look to your event. People will be talking about your day for weeks after!

Also as you can see below we are now the proud owners of the colour commander bar. We are currently the only company to actually own this so come to who everyone else will come to and save costs.

Remember seeing is believing that one phone call does it all.