Stage Hire
Paul Donnelly Services Limited is proud to supply the very best in stage systems.

Whether you need a small stage for a presentation or a large bespoke carpeted stage that is 2500 square metres Paul Donnelly Event Services is the only staging company you need.

Our stage hire systems come complete with steps, solid front and side fascia panels that can be finished in many different finishes from a high gloss plastic, to being mirrored to a glitter finish.

Every stage hire system also can be supplied with hand rails and step rails. All of our outside stages are fitted as standard with all handrails. Disabled access ramps are also able to be added to any stage.

The stage no longer needs to be a flat boring platform in the corner. We now offer a completely bespoke stage and design package to make your event stand out and be completely unique. All indoor stages can be offered with backdrops ranging from a simple star cloth design to a pinch pleated backdrop complete with floating moving heads. Stage sets with built in Projector screens or any size TV screens are also available. All our stages are now offered in a multi-level finish ideal for corporate parties or bands.

For outside stages please click here.
Easy upgrades to any stage


Plasmas
Lectern
Projector and Screen
Sound Systems and PA's
DJ Booth
LED Strip Lights
Intelligent Lighting
Up Lights
Presentation Equipment
Cameras
Vinyl Mat
Furniture
Bars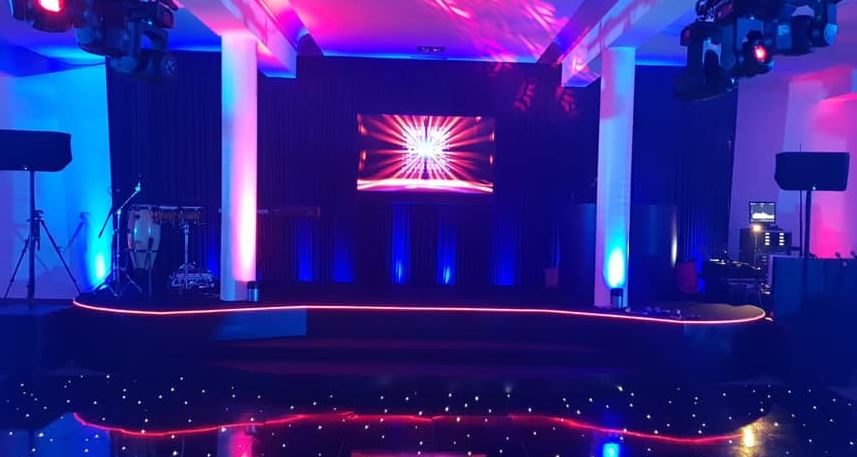 Stage Hire
New to our stage stock is the pearl finished staging system, these are in a pearl white finish, which allows light to travel through. With lighting underneath, we can make the stage colour of your choice. These new stage decks are fantastic for making things like bridges over streams and other display platforms or give a fantastic finish over a pool.

For a pool covered please click here.
Stage Hire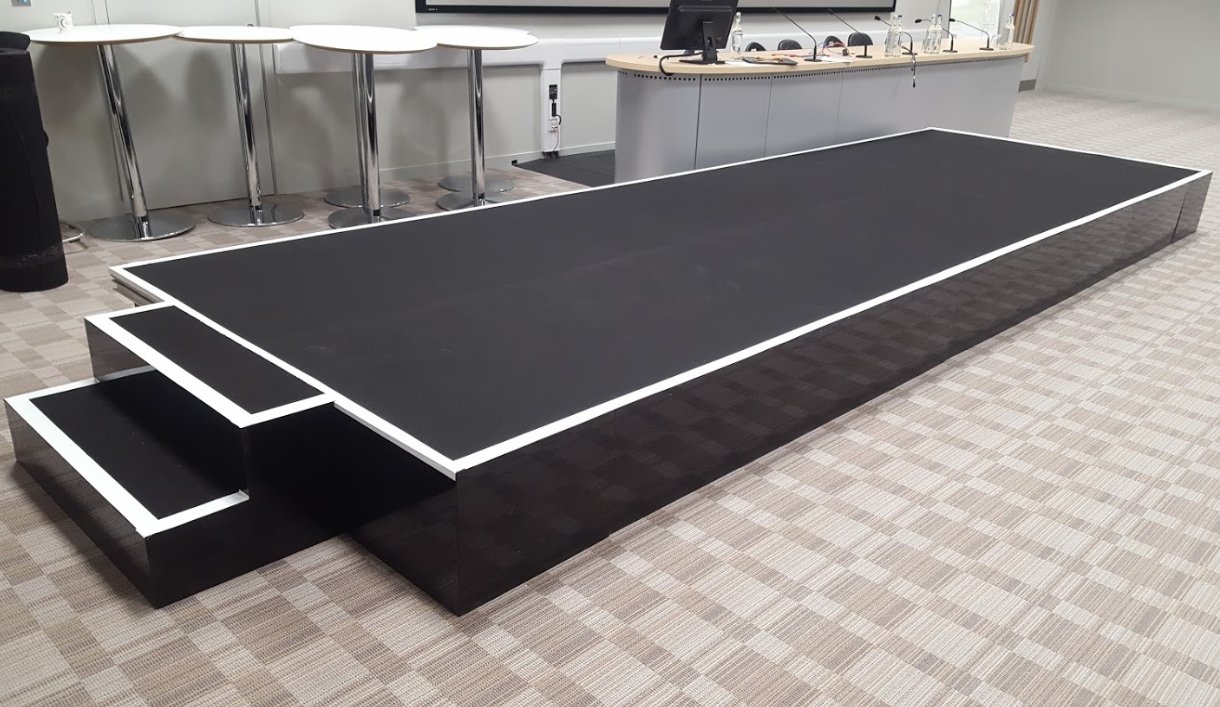 Stage Hire
Easy upgrades to outdoor stages and festival stage

Full Event Management
Bands
Generator and power distribution
Portaloo or luxury toilets
Marquees
Flood lighting
Crowd barriers
Fun fair
Rolling roads
Food stations and vans
Bars and beer tents
Contact us today to talk to one of our experienced staff about any of our stages or event you are planning.
Stage Hire

Stage Hire
Stage Hire

Stage Hire
Stage Hire

Stage Hire

Raised Stage Before

Raised Stage After