LED & Video Bar Hire
Corporate Events UK Ltd are proud to be leading the way with the unique Colour Commander Technology system. Our Colour Commander technology is currently fitted into Circular and straight sections of bars, the legendary dance floor and now also available in back drops and stage sections.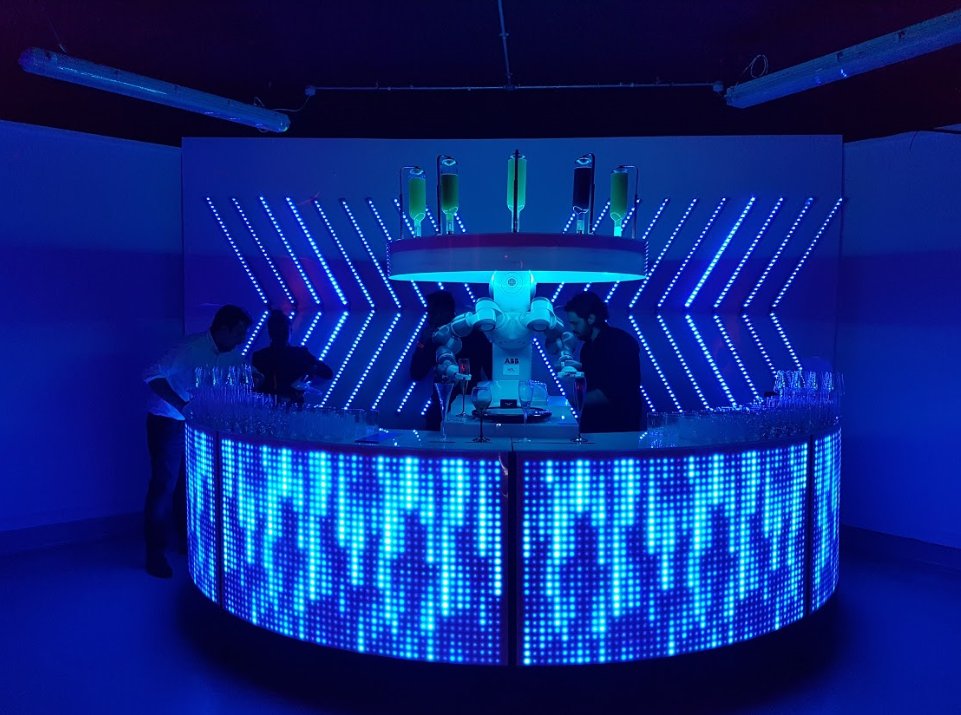 LED Bar Hire
Our Spectacular and first in the country Colour Commander sectional bar Sectional System is a breakthrough in design for the portable market. Using curved and straight lightweight aluminium sections, each 5' in length, the possibilities for layout and function are endless. The Colour Commander version uses 1200 RGB LED's per section, at a pitch of 30mm, controlled from the Command Centre PC and our in-house intuitive software. Just as with the Colour Commander dance floor, accessing the software interface is achieved wirelessly from any device with a browser and Wi-Fi connectivity. This gives our operator total freedom and with the hundreds of built-in patterns and effects; complete customisation and unique creativity.
Once connected the operator can select built-in patterns, animations and images. Add custom text, video and pictures, select live video streaming from a laptop, DVD player or webcam! Move to the beat with sound-to-light using an external included microphone plugged in to the Command Centre!

Eight curved sections fit together to create a 13'/4m diameter circular bar, with one section being a hinged door. This looks stunning and is a really unique way of creating usable retail space. Semi-circular options are great for smaller venues or being placed in a corner, this system is very versatile in use such as meet and greet areas or even as a state of the art DJ booth
Each section has a front panel faced with 5mm 'opal' acrylic, a 10mm thick acrylic counter top, two removable service shelves and height adjustable end legs. A circular bar can be built in minutes, without the need for tools and can be flat-packed in to just three flight cases.

With this system and its ability to grab everyone's attention it is perfect for exhibition stalls and product launches. With its brightness alone who can miss your logo or company name scrolling around in LED lights!

If you really want to go to the extreme why not book our Colour Commander Dance Floor to run with the bar. Click here for details on the dance floor. Remember for your piece of mind all the colour commander equipment comes with an operator.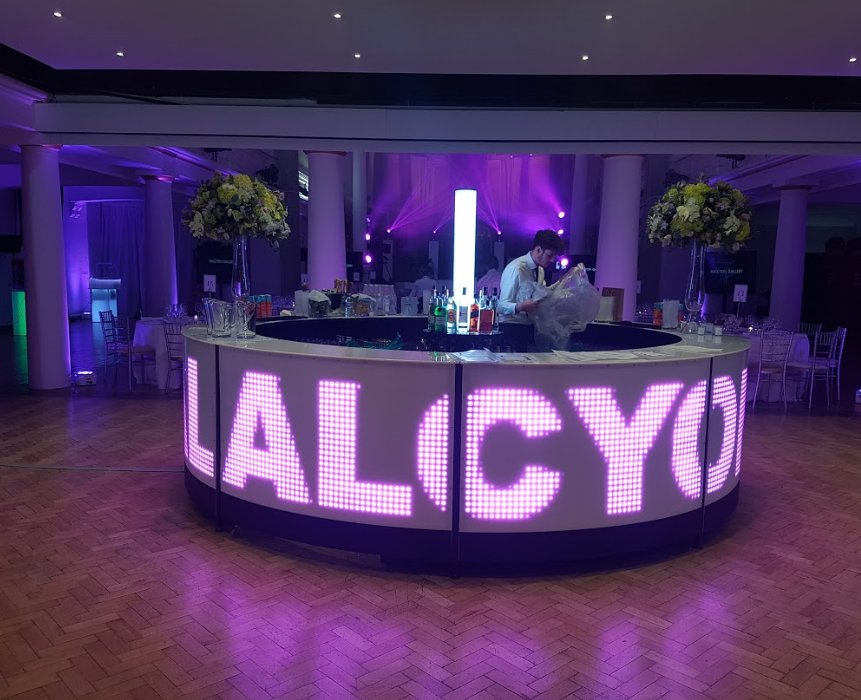 Video Bar Hire
With our bars becoming more and more popular by the week we have recently ordered a second full circular bar to add to our stock.

So whatever your bar size requirements we can cater to you with the bar that will be the talking point between your guests for months after.
Bar Hire

Bar Hire
Bar Hire

Bar Hire
Bar Hire

Bar Hire
Bar Hire

Bar Hire
Bar Hire

Bar Hire