Totem Function Band
Corporate Events UK are proud to be in partnership with one of the country's best function bands the amazingly brilliant TOTEM.

TOTEM were established in 2011 by James Alexander and Brett Warren after discussing the fact that the typical "DJ Live" could be so much more. James, has 16 years' experience in producing both corporate and private events at the highest level as well as having been one of the top London function DJ's for nearly 10 years. Brett provides international recording experience and a network of the finest musicians and vocalists as well as still being one of the most sought after swing singers in the UK.
They established a few key principles from which they wanted to create something new. There should be no periods of silence, there should be musical accompaniment throughout the evening no matter how discrete. The sound equipment should allow us to deliver sound that is crystal clear not punishingly loud (ringing ears are the sign of bad equipment not a great night!) The group should embrace technology to enhance and extend their performances. They should represent both modern & classic chart music, whilst incorporating the desires of their clients. Critically, they believed that the group should be a family rather than an ensemble of individuals who get together outside of performance time to develop new ideas and concepts.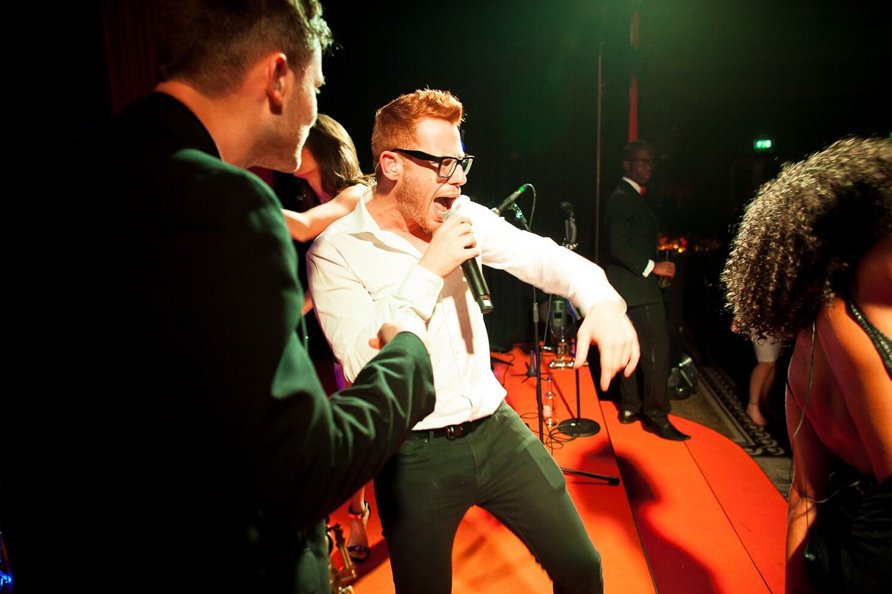 Totem
Together with these principles in mind, they created the concept of TOTEM, a true hybrid between DJ and Showband. Phenomenal live musicians accompanied by world class vocalists all guided by a DJ/conductor who pulls the strings to deliver an entertainment experience that is unsurpassed. TOTEM remix songs live on the fly. The whole group are connected via wireless in ear monitors where the DJ Can talk and instruct the members on what tricks and remixes are coming next. In turn we can layer vocalists to deliver a live music performance that is a fluid as a DJ set.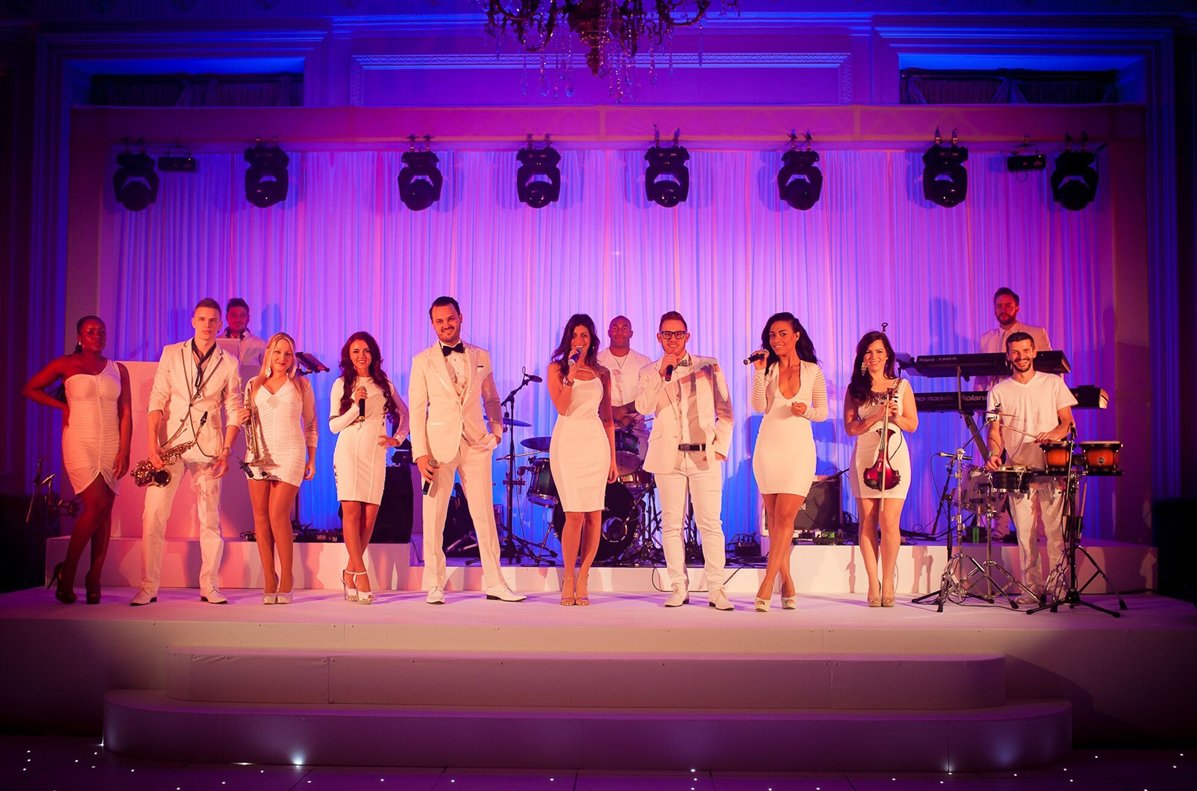 Totem
TOTEM exploded on to the events scene in 2011 and rapidly became the choice of event planners and professionals alike, this proven no more so than so many of those individuals choosing TOTEM to provide the entertainment for their own functions (as well as their clients!)

The talent assembled boast some impressive credentials providing musical and vocal accompaniment to some of the music industry's top names, with many artists representing TOTEM exclusively. Over the years they have seen many of their performers launching on to the various talent shows, most notably BBC's The Voice has claimed TOTEM performers on no less than five separate seasons.
Totem

Totem
Totem

Totem